Commercial Properties for Rent by Wilmington Realty Property Management
We have a large inventory of rentals in Wilmington NC in all different price ranges available for lease in Wilmington and surrounding areas.    These rental areas include Historic Downtown Wilmington, Wrightsville Beach, Carolina Beach and Pender and Brunswick Counties.   Our rentals consist of houses, apartments, duplexes, condominiums, studios and office space.  Our office hours are Mon-Friday 9:00am to 5:30pm.  Please come in and meet with one of our leasing assistants to help you find a rental that is right for you.  We publish a weekly vacancy list of all available rentals which can be picked up outside the entrance of our office 24 hours a day, 7 days a week!
Our Vacancy List of Commercial Properties for Lease in Wilmington & Surrounding Area
Commercial Properties for Rent in Wilmington, NC
People Enjoy Working with Wilmington Realty
Testimonials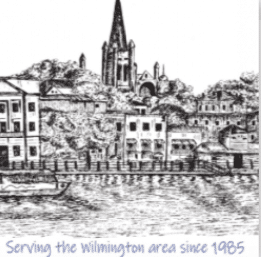 "I have had rental property in Wilmington for about 45 years and have had several managers over the years. The properties include rental homes, office space and a little retail space. Wilmington Realty began managing some of my properties about 23 years ago, and over the years, I have shifted all of my managed properties to them. Rebecca hires professional people who do an excellent job, which include: Bookkeeping, which is always accurate.
Integrity without question. Good follow-up when vacancies occur. 24 hour services for emergencies. Use of credit reports to weed out high-risk tenants. Follow-up on collections.
I am impressed with their treatment of tenants. They are positive, respectful, and personable, even when it is hard to do. Evictions are carried out in a respectful way. Their ability to not only meet my needs, but also have good relations with tenants result in reduced turnover and goodwill. I recommend Wilmington Realty to anybody who needs property management services."