PROPERTY MANAGEMENT SERVICES
7 Top Reasons to Choose Wilmington Realty
One of oldest and largest property management companies (Since 1985)
Exclusive property management company (handles only rentals)
Knowledgeable & experienced staff (combined experience of over 50 years)
Low vacancy rate (average 2% overall, lots of traffic)
Satisfied tenants (minimal turnovers)
High Integrity (never had a real estate violation or lawsuit against)
Sole focus is property management (not a real estate sales agency)
Scroll down for more information:
Our mission is to keep your properties rented, collect rents in a timely manner, account for funds, promptly deliver rents and maintain your property, while acting as your agent in a fiduciary capacity. We exercise loyalty, obedience, accountability, disclosure, skill, care and diligence, to the best of our professional ability while upholding legal and moral principles.
Property Management Services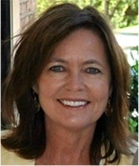 If you are looking for the most qualified property management company in the area, Wilmington Realty is at the top of the list! Our company specializes solely in property management.  Our staff is experienced, professional and extremely knowledgeable in handling residential rental property.  Wilmington Realty maintains an interactive website which provides a current vacancy list that is updated every week. Prospective tenants can find detailed information and photos on each available property and easily contact us where they are met with a friendly and skilled staff; ready to assist them in renting one our properties.  Wilmington Realty is a member of the Wilmington Regional Association of Realtors.  and is one of the oldest and largest property management company in the area.  Our mission is to lease your property, protect your investment and get rent checks out to you expeditiously.
Services Include:
Advertising

Leasing

Credit checks

Criminal background checks


Tenant screening & rent verifications

Collections & court proceedings

Maintenance & repairs

Accounting

Lease Renewals

Property Inspections

Preparation for re-rent

Handling tenant complaints


24 Hour emergency service
Our real estate company is not a sales agency.  We focus exclusively on managing your rental property.  Whenever a tenant gives notice, we promptly advertise the unit. Upon tenant vacating, we inspect the property and consult with you before spending your money.  We know that the less time a property stays on the rental market, the better the return on your investment.
To contact us about handling your rental property, please call our office at
910-799-0554 or submit a contact form to our broker-in-charge.