Office Space for Rent, Wilmington, NC
This property is located in the heart of the bustling downtown, historic district of Wilmington.  These offices are near restaurants, convention center, government buildings and shops; but border a quiet residential area which is no longer allowed commercial use.  However, zoning for "Office, Professional" was grandfathered and is still allowed in this space.  While the exterior of the building remains historic in design, the interior office space has been completely renovated and transformed into a sleek, modernistic style.
Zoning Information
Fifth Avenue Offices
Zoning = HD/R (Historic District/Residential)
Permitted Use – Office, Professional
Accounting, auditing, bookkeeping services, advertising agencies, architectural, engineering, planning, and surveying services, attorneys, counseling services, court reporting services, data processing and computer services, detective agencies, insurance agencies, title insurance companies, real estate offices, commercial post offices, (but not including bulk mailing distribution centers and similar services), educational, scientific, and research organizations, employment stenographic secretarial and word processing services, government offices including agency and administrative office facilities, management, public relations and consulting services.
Limited List of Usage Not Permitted
Retail
Massage & Salon Services
Fitness instruction
Medical offices
Located 5 blocks from Cape Fear River, in the heart of downtown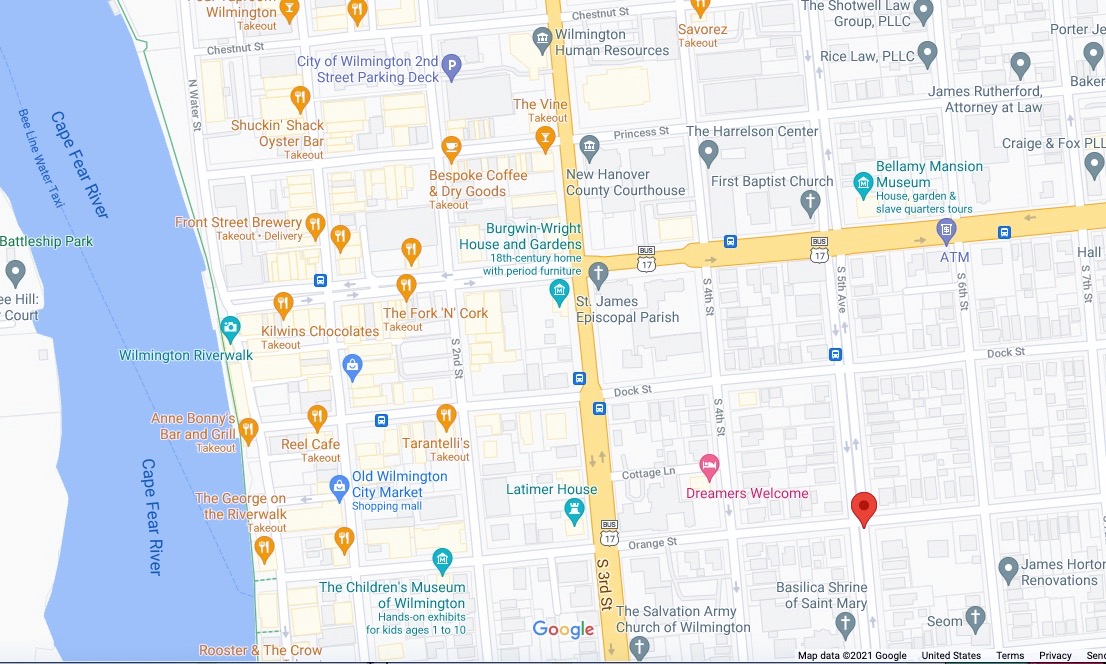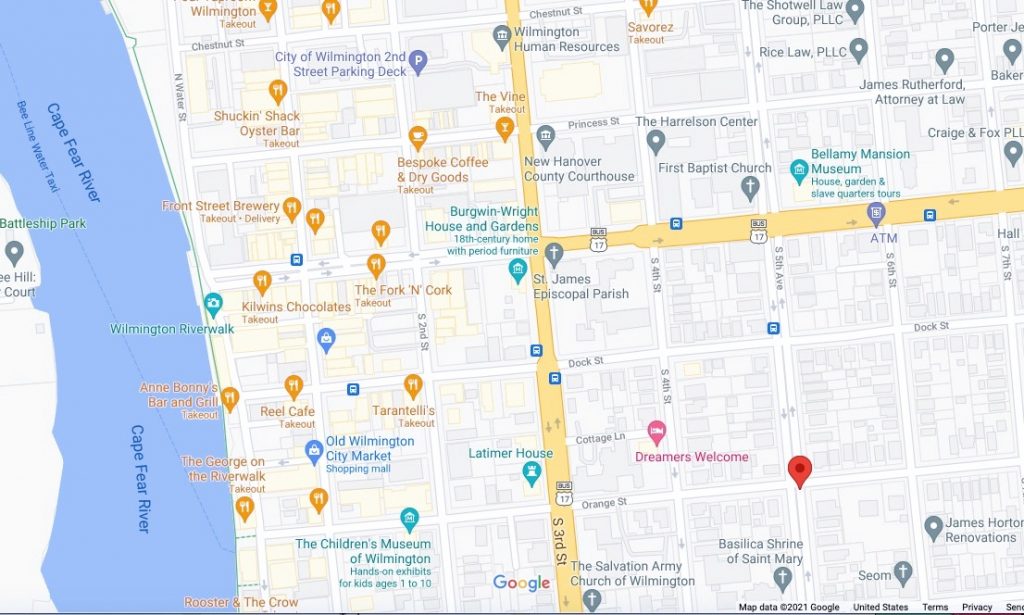 FREQUENTLY ASKED QUESTIONS
Is there designated parking – There is limited parking in rear and additional parking on street
How much is security deposit – Same amount as the rent
How long is the lease term – 12 mos to 36 months; longer lease negotiable
How do I apply – Click on the link on the bottom of this page or go to home page under Tenant drop down menu "Apply for Rental"
How can I see the property – Call office of Wilmington Realty to schedule a showing or go to home page under Tenant dropdown "Schedule a Showing"