Rentals Downtown Wilmington NC
River View Condominiums
Located
211 Red Cross Street
Best kept secret . . .
Looking for rentals downtown Wilmington NC?  If you've ever visited downtown Wilmington, you have surely experienced the magic.  It is not clear whether it comes from the winds of the Cape Fear River or lingering voices from the past, but there is an unmistakable feeling in the air that like no other place–the colors of the sky, smell of the air, festive sights, soundwaves of music & laughter, and the infectious energy generated by the people who live there.
Live downtown Wilmington
Imagine waking up early each morning and taking a walk along the riverfront park, then rambling into Java Dogs Coffee Shop for a gourmet cup of coffee and a newspaper. Afterwards you might return home, shower and dress for the work day. Upon returning home from work, residents of downtown Wilmington often enjoy late afternoon refreshments at one of the many outdoor and waterfront restaurants. Elijah's and The Pilot House have incredible views of the river at sunset. Many downtown restaurants have outdoor seating such as Chop's Deli who creates the most incredible gourmet sandwich ever and Trolley Stop Hotdogs who have long been known for serving the best hot dog in town! If you are considering apartment rentals in downtown wilmington NC, do yourself a favor and take a look at River View Condominiums.

River View Condominiums
Rentals downtown Wilmington, NC
Features & Amenities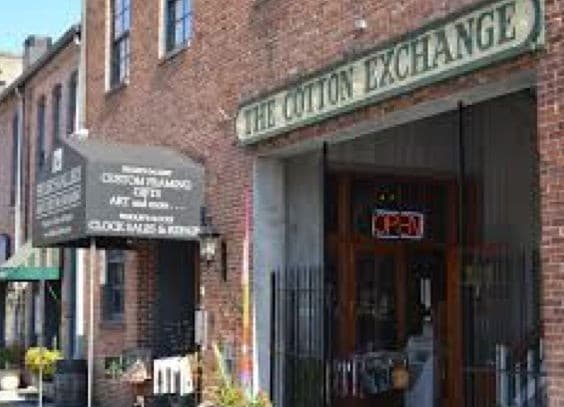 Studios, 1 & 2 BR units available
Choices to accommodate every budget
Sprinkler System in all units
Breezy porches and patios 
Vaulted ceilings (option)

Pre-wired for cable
View of river (select units)
Stove & Refrigerator
Walking distance to the Cotton Exchange
Convenient to shops & restaurants
Private Parking Provided!
Call for availability (910) 799-0554
Rentals Downtown Wilmington NC
Favorite things to do in downtown Wilmington…
Carriage ride
Trolley ride
Dinner on the Cape Fear at Elijahs or The Pilot House
Shop at the Cotton Exchange (unique shops)
Fondue at Little Dipper
Eat oysters at award winning Dock Street Oyster Bar
Watch the sunset set while sitting on the dock at the Riverfront Park
Have a great cup of morning coffee from Java Dog's Coffee Shop
Visit Front Street Book Store (live piano)
Eat tap pas in the nostalgic atmosphere of Circa 1922 Restaurant
Enjoy live music at the Calico Room, Blind Elephant & The Art Factory
Enjoy ice cream or chocolate fudge at Kilwins
Take a long walk on the riverfront
Go for a ghost tour
Visit an Irish Pub at Paddy's Hollow in the Cotton Exchange
Eat an incredibly creative sandwich ever at Chop's Deli on Front Street
Have a hot dog at The Trolley Stop
Take a bike ride on the streets of downtown
Shop the many antique and consignment stores
Sunset cruise on the Henrietta II